Euonymus europaeus - Spindle
A native shrub with foreign colouring which is worth putting in a planting plan for planning purposes. Intrigued?
Friday 25 November 2016
general
Euonymus europaeus - the Spindle - is a native shrub or small tree. It is rather an anonymous, even spindly (sorry) thing for much of the year. But suddenly comes into its own in early winter with a clashing of colours that is almost Asian, Indian in intensity!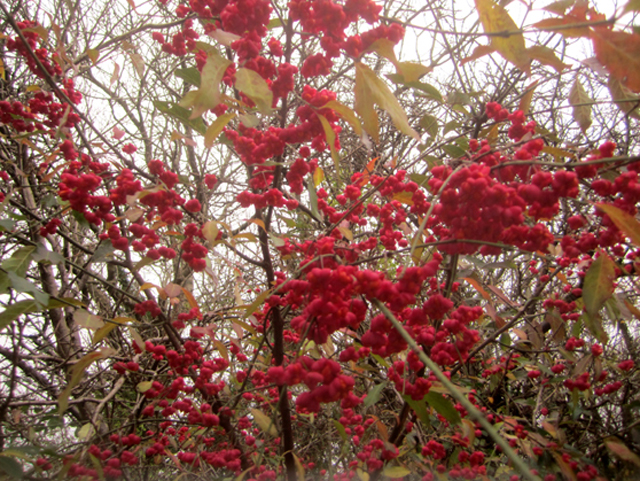 Yesterday as I drove up the steep and stony lane to Lesley's hill top eyrie it was therefore a case of slam on the breaks and take a pic.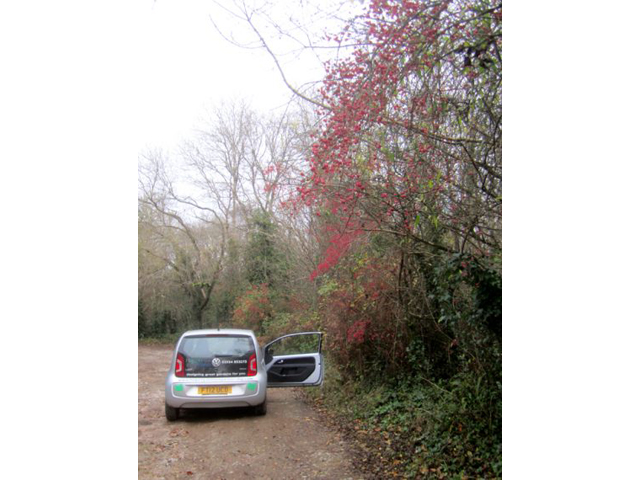 It was a gloomy and raw November day. And the pics from my pathetic camera are inevitably lifeless but
imagine this with the sun on it?
The delicate showers of pink and orange fruits really cheer things up at this time of year when plantings of UK natives, however worthy they may be, are apt to be rather dull.
Whereas this is as reviving as a glass of hot toddy on a dank, cold November day!
There is a lot of interest now in native plants and we often include Euonymus Euonymus europaeus in native hedgerows.
We are often asked as garden designers in Bristol and Bath to add our professional weight to planning applications. And the inclusion of natives in plantings is often of crucial interest to planners when you are considering landscape changes which require planning approval.
The Spindle supports a goodly range of wildlife, including, moths, insects, beneficial predators and birds.
So save the world, plant a spindle and enjoy a shot of pink and orange. Though I'd not say no to the hot toddy as well tho!
R