Formal front garden
Our garden design gives an unused blank canvas a sense of purpose, welcoming visitors and even its owners with a sensory experience.
Friday 18 November 2016
general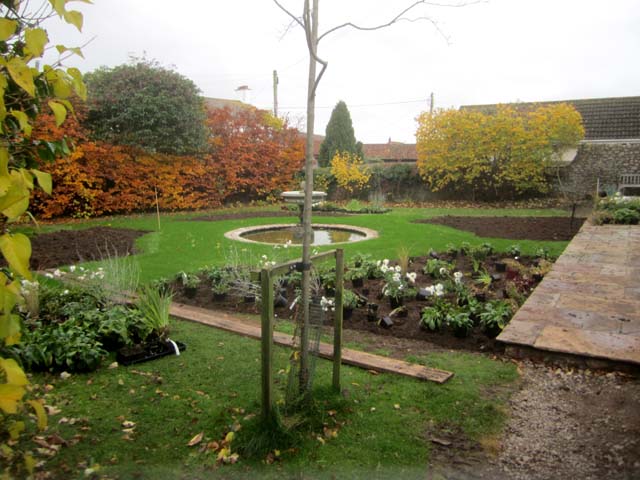 This front garden in rural North Somerset is one of our current garden design projects. In fact we have produced a concept design for the whole of the garden, but in this post we concentrate on the front garden.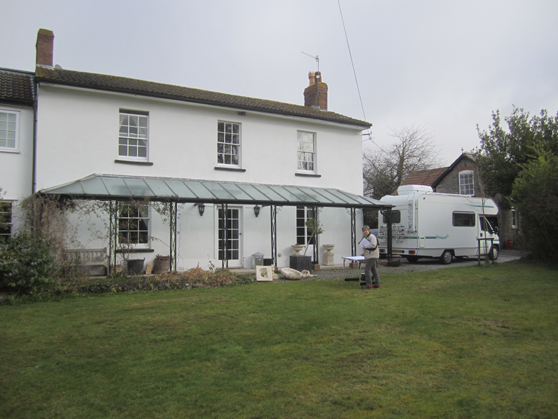 Our approach to garden design is to 'read the site' very carefully and listen to the client even more carefully! The house had both the proportions and style which suggested a grander approach than that seen in most village front gardens. It suggested formality.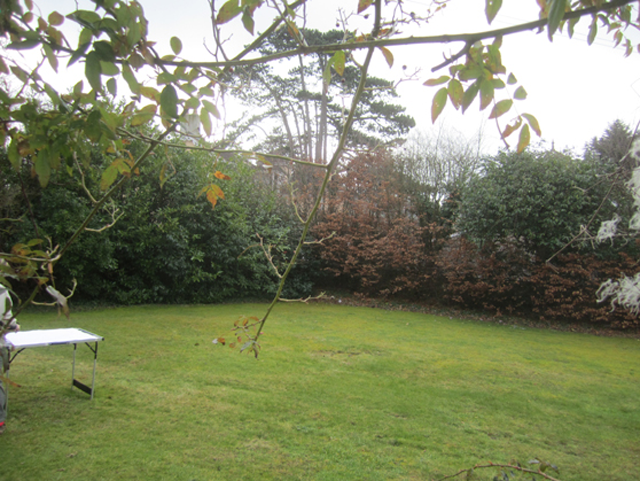 But the front garden was a blank and bland space which would have been perfectly serviceable for a rough and tumble football game. If any one had ever used it for that. But no one ever did. They have oodles of space for that elsewhere!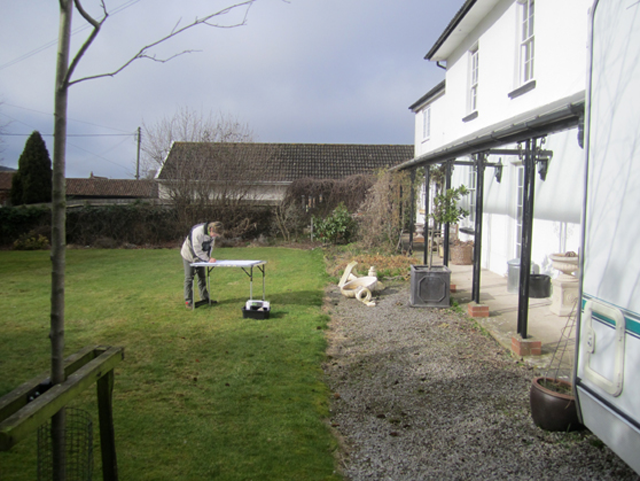 Also no one approaching the house was quite sure where the front door was and noise from cars and school kids in the village street was a preoccupation. So there were several birds to be killed with one stone here!
In the rough plan below: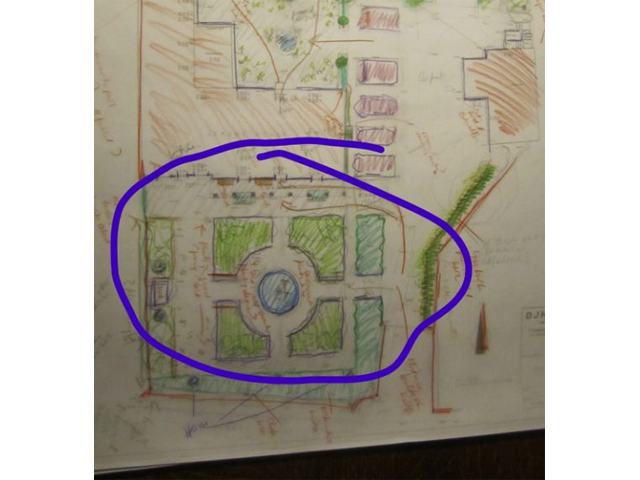 you see a formal design of 4 quadrant beds around a circular pool.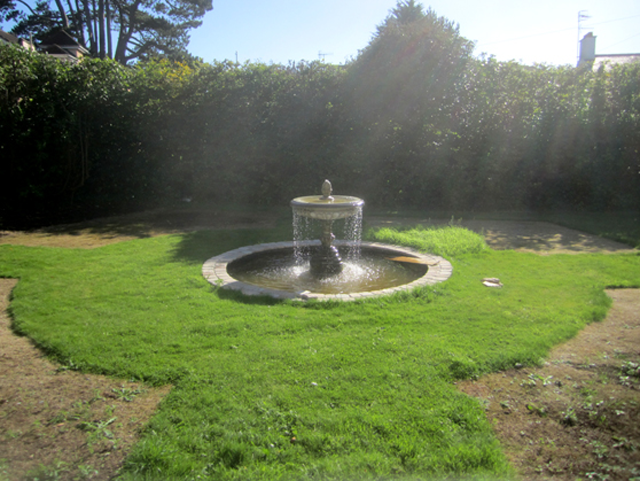 One of the great answers to noise in gardens is the distraction of another noise so a fountain in the central pool made immediate sense. And it was an early arrival. Water features can often offer problems. So it was a great moment when the fountain was switched on!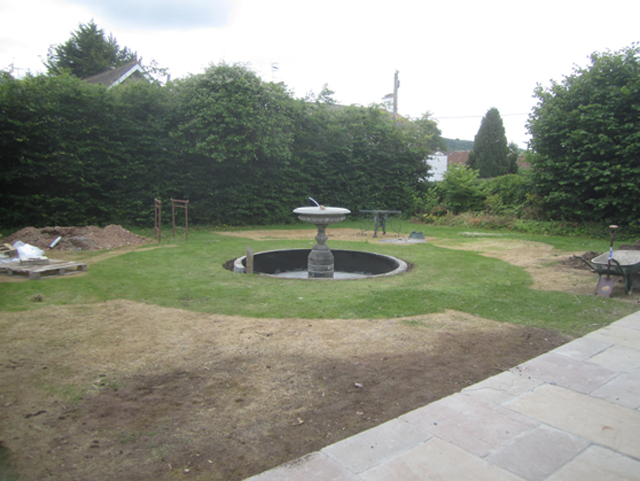 Along with weed killing the areas for the beds the terrace was also widened in high summer. The contractor held out bed prep for later in the season and it suited all our programmes that planting took place in the autumn.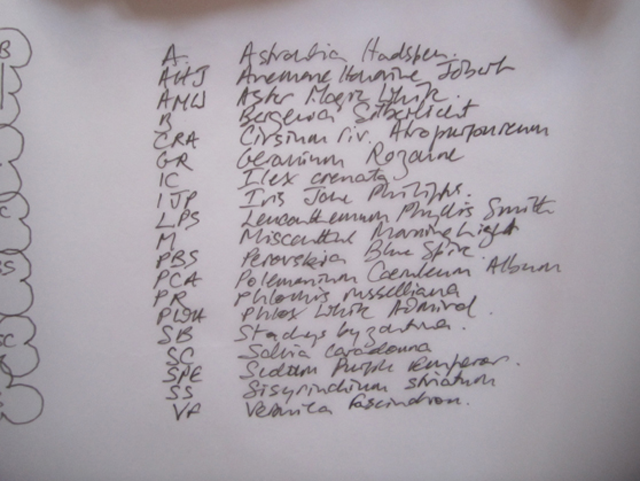 Once again listening to the client our plant choices were simplicity itself. The four central beds contain just 19 species and that includes the structural plants. The plan for each bed is roughly the same, except that some of the mix is rotated round a side in each bed. Other plants stay where they are!
So there should be balance of flower, but not direct and total symmetry across the board. There is lots of white - the client loves white - and pastels with deeper flashes.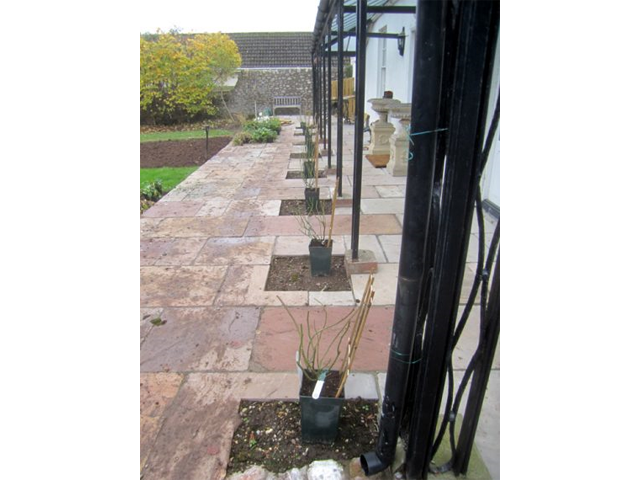 There is no longer any doubt that this is the main entrance. And if there were the vases flanking the door tell you so!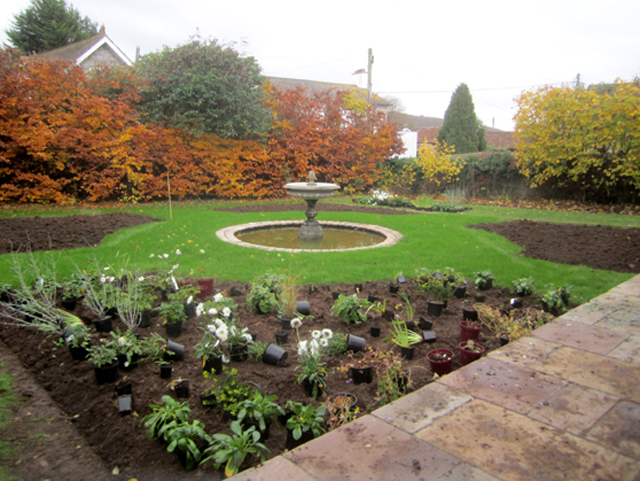 The plants were positioned Wednesday for the guys to plant the next day. We are a quarter way through the placing in this shot!
Then the heavens opened so no more pics. Must invest in a water proof camera!
R and L