Gardens are for families
There are few more heart warming and lifestyle assisting projects than introducing a young family to gardens and gardening
Tuesday 6 December 2016
general
Gardens are for families? That's kind of obvious isn't it? Well, it is now.
But this was not necessarily so in the past.
When gardens were really regarded as places for pretty or interesting collections of plants.
Our post title, gardens are for families, is a little bit of a play on the phrase 'gardens are for people' because it was Thomas Church, 20th century, Californian, modernist landscape architect, who famously wrote a book actually called 'Gardens are for people.' And this is a phrase garden designers still repeat as a kind of mantra.
Church emphasized functionality and use, the garden as the 'outdoor room'. Gardens were meant to be lived in.
But there is a lived in garden space and then there is a lived in family garden space.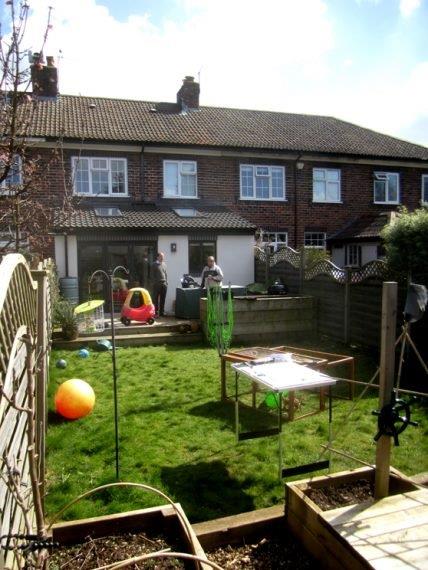 And a young family at that. This is hardcore functionality!
But even so this particular space was not functional enough.
The lawn was a mudbath at times, so the kids came in from play needing another sort of bath.
But neither was it at all decorative either.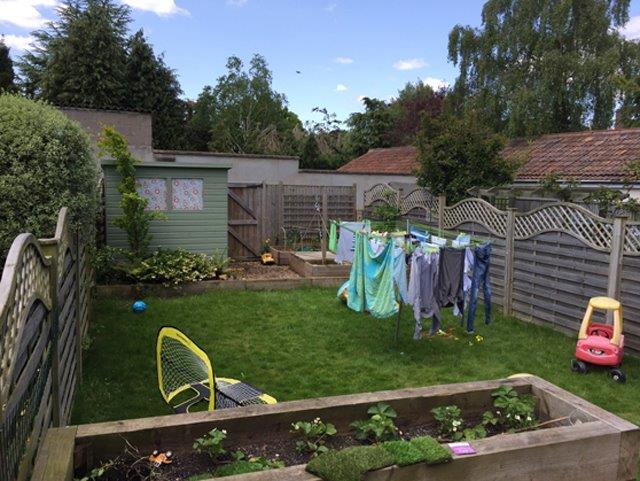 And quite understandably wanting to have their cake and eat it, its owners came to us for a garden design.
Since, as a garden design partnership, we Hegarty Webbers are always keen to establish usage just as much as we are keen to find out our clients' favourite colours and plants.
Of course, if clients want a medicinal herb garden we are not pressing a jacuzzi on them. At least not overly so! But, how many people might they entertain? How many might sit down to dine formally, would they have BBQs? And so on.
Before we developed our design options we discussed use with our clients. We discussed it amongst ourselves as well. We played around with trampoline templates and so on.
An early decision on which we were all agreed was that plastic grass, astroturf, artificial grass, call it what you will, was vital.
Extending the existing deck also made practical and financial sense.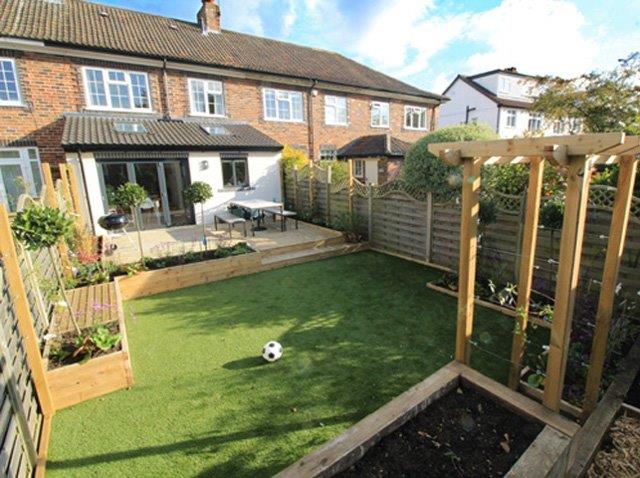 But our clients also wanted it to be an attractive space for adults too. So space was found for borders.
These were stocked with our tried and tested range of football proof plants.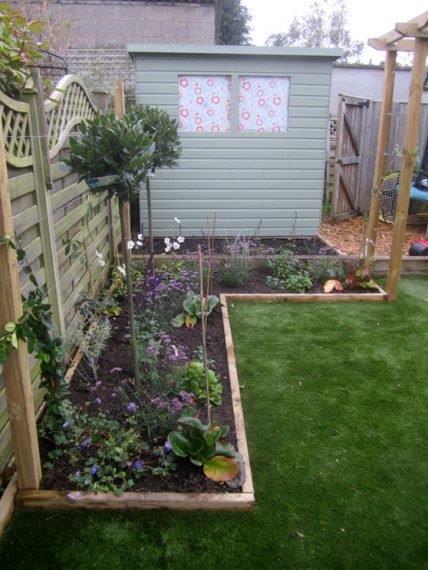 The new plants are of course as yet small but the boundary has been clad with climbers trained on an internal wiring system which places no weight upon the existing fences. The use of raised borders and wooden edges for ground level edges ensures that some balls are redirected off the plants and they will have more chance to actually grow! One growing season and the garden will be charming the parents even more than it does now.
Moving existing features around improved the flow and discrete space was found for that inevitable and essential accessory of family life: the trampoline.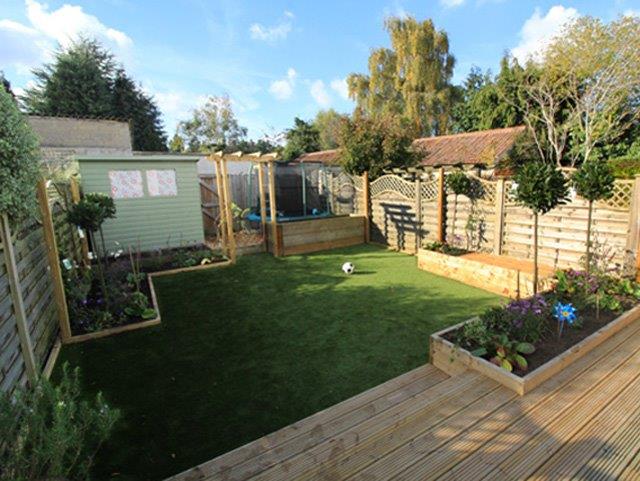 One of the great buzzes of the job is client satisfaction. Seeing the kids run happily down the garden, kick a ball in passing against the wall of the raised bed and then hop onto the trampoline was reward enough.
Yes gardens are for families!
Best
R and L
PS Great thanks to the admirable Will Cooke of Artisan Landscapes www.artisanbristol.com for so sensitively implementing our family garden design.