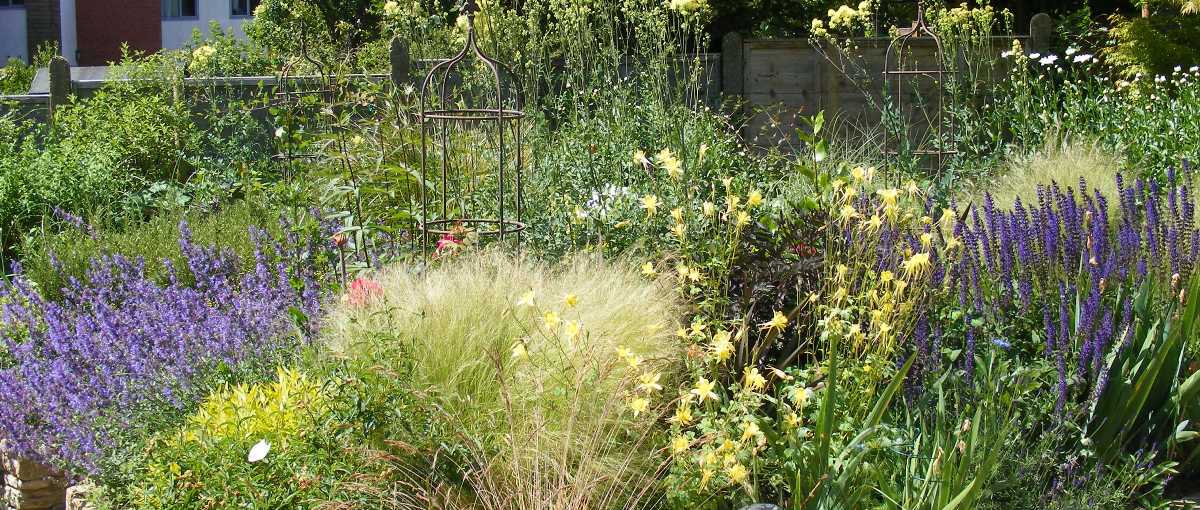 GARDEN DESIGN CONSULTANTS
What our clients say
Below are a selection of comments that our clients have said about us
Lesley and Robert are a simply brilliant team. They not only have the vision, talent and experience to create stunning gardens, they are also the nicest people to work with. I was thrilled with their transformation of my dated and ramshackle old garden and terraces into chic urban spaces perfect for enjoyment and entertaining.
Robert & Lesley are truly inspirational to work with.  The time they took and the effort they made to understand the needs of Weston Hospicecare's patients, visitors and staff has resulted in a truly inspirational garden design which has transformed the experiences of everyone who uses the Hospice.
After years of meaning to sort out our lovely but chaotic garden we decided to seek professional help. We were anxious that the character might be lost but Lesley and Robert took so much time and care to establish what we wanted that we never had any concerns. The whole process was really enjoyable. They oversaw the work, and we were immediately delighted with the results, a delight that has continued with each year. Our only regret – we should have done it years ago.
The whole process has been a joy. Lesley and Robert's design is exactly what we wanted - only better! The planting scheme is innovative, the plants are thriving and giving all year round interest. We are both delighted with our garden
We are delighted that the both of you have been involved in this project from its earliest days. You have been terrific interpreters of our own thoughts and ideas and I feel we have fashioned a very productive partnership to create a garden that we absolutely love and will give us enormous and recurring pleasure over what we hope will be many happy years at Doynton.
Lesley and Robert are a fantastic team who are extremely enthusiastic, with extensive plant knowledge, which allows them to produce unusual and unique garden plans. As a team they took our vague vision and made it into a wonderful garden which amazes us each year as it matures. We were also extremely happy with the contractors who did the hard landscaping and planting, under Robert and Lesley's guidance.The whole process was a most enjoyable experience.
I went to the hospice today and took time to walk around the gardens. They are stunning. Despite the dry spring and the cold winds I was amazed how well they have developed. The plants are really coming on a treat and the variety of colour, shape and structure is an absolute joy. It is always difficult to visualise how new gardens will develop, but your skilful planning and care is apparent in every corner.
My city garden was very unpromising when I moved house – small, long and thin with a failing lawn, rotting lean-to and concrete patio. Lesley and Robert spent a long time getting to know the garden and talking to me about what I liked and disliked.They came up with several designs and I love the design we chose. It was lovely immediately after it had finished, even before the plants had become established, and has evolved into a beautiful outdoor space which we use whenever we can from the spring to autumn. Everyone who visits the house comments on how wonderful the garden is. It was a great investment and worth every penny to me – I would never have managed to create something so lovely on my own.